Introducing our newest AI powered CCTV technology: AcuSense
As its name implies, AcuSense Technology provides accurate sensing in security hardware. Empowered by deep learning algorithms, AcuSense technology distinguishes people and vehicles from other moving objects via a deep learning algorithm.
Focus on the Right Events – Human and Vehicle Intrusion
The most common concerns in perimeter protection are trespassing and vehicle break-ins.
AcuSense technology helps you to focus on human and vehicle events in two ways: the device will only trigger an alarm when the preset intrusion type (human or vehicle) takes place, and videos related to alarm events are sorted into human and vehicle categories for easier footage searches.
With AcuSense Technology comes Powerful Functions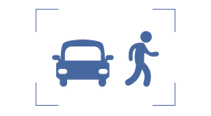 -1-
Accurate Alarms for Humans and Vehicles
Users can focus on alarms triggered by humans and vehicles while false alarms triggered by small animals or other irrelevant objects are vastly reduced.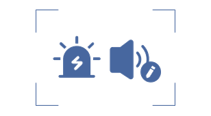 -2-
Visual and Auditory Warning
On-site response and deterrence methods using visual and customizable auditory warnings add another layer of protection.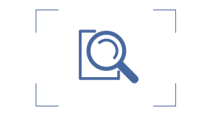 -3-
Search Targets Quickly by Type
Video clips are sorted by human and vehicle categories, and object classification vastly improves search efficiency.
Accurate Alarms for Humans and Vehicles

A surveillance camera would usually "see" many events, ranging from people crossing a perimeter to animals that accidentally enter.
Find our more about this breakthrough technology on the Hikvision website.